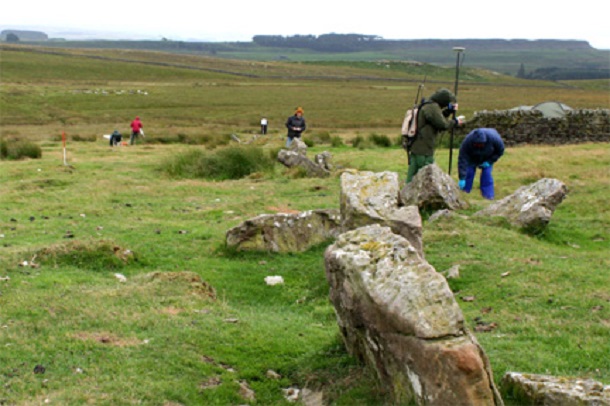 We are a community archaeology group focussing on exploring the history of the people who have, since prehistoric times, lived in the area of Tynedale now north of Hadrian's Wall.
Because the area has for centuries been characterised by low intensity pastoral farming there are remains from earlier settlements, working environments and burial places still visible in the landscape. We are in the fortunate position of having a very rich archaeological environment that has as yet been little explored.
---
TYNEDALE NORTH OF THE WALL ARCHAEOLOGY GROUP WINS HERITAGE LOTTERY FUND SUPPORT
Tynedale North of the Wall Archaeological Group (NOWTAG) are delighted to announce that they have received a £9,000 Sharing Heritage Grant from the Heritage Lottery Fund (HLF) for their exciting and innovative 'Beyond The Wall: Edges Green' project. The project is also supported with a £2000 grant from Northumberland national Park Authority.
SKIPTON BUILDING SOCIETY'S GRASSROOTS GIVING FUND
We have just heard that we are one of the 162 groups to win a Grassroots Giving Grant of £500 and wanted to send a big 'THANK YOU' to everyone who voted for us, and those who helped spread the word. Without you, we wouldn't have been successful, so thanks again for your support.